Todays wedding is the last one for this year and it's safe to say I have saved the best till last! If you haven't been to New York before by the end of this wedding you will feel that you have. Jon from S6 Photography takes us, Daniel and Robert the two grooms and their 34 guests for a guided tour of this fabulous Island. From the Rockefeller Centre, to Central Park, to a trip around the Hudson and then a wonderful collection of portrait shots in various places around the city. Jon has again pulled it out the bag, as have Daniel and Robert for planning such an awesome wedding. My oh my how I wish I'd been a guest at this wedding, what an amazing experience.
'The grand elegance of New York and the locations chosen made us and our guests feel like celebrities on a movie set. However, it was the shared experience of love with friends and family that added the real element of magic'
Daniel and Robert were married on 3rd August 2015 at 620 Loft and Gardens, Rockefeller Centre, Manhattan, New York. This was booked through Gino at www.ultimateusawedding.com The company helped sort the marriage licence officiant etc… making it much easier for us. Reception for drinks: Rockefeller Summer Garden and Bar. Reception for lunch: Picnic at Cherry Hills in Central Park, overlooking the Bow Bridge and the lake. Reception for evening meal: Del Rio Yachts, sailing on a private charter, 'The Lexington', around the Hudson river (5 ½ hours). After Party: Cocktails and canapes at our Presidential style suite at the Waldorf Astoria organised by Rob's best man. We wanted an intimate wedding with fewer guests, hence going abroad, yet we also wanted dramatic locations. We both love cities and movies, therefore we chose the greatest city on Earth! We had a total of 34 guests. We took about 12 months to plan the wedding, however, it could have been done within 8 months, we just did it slowly and had to wait for the invitations which took almost a year.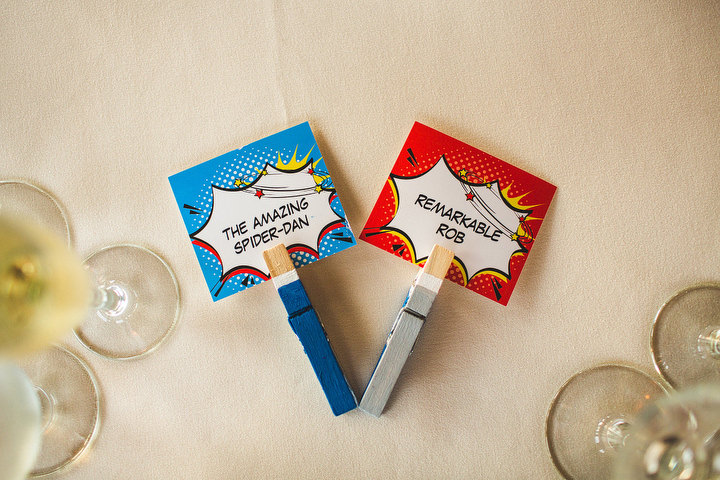 How they met
We met in a nightclub in Manchester 2003. However neither of us lived there and we were both designated drivers. We lived a 2 hour drive from one another so we dated long distance for 2 years, alternating visits each weekend. In 2005, we moved in together in Sheffield
The Proposal
We were engaged for 3 years. Dan proposed to Rob (on bended knee) at Bamboo Gardens, Kyoto, Japan. It was a complete surprise for Rob who didn't see it coming. We had been taking beginner Japanese lessons so Dan learnt how to propose in Japanese. Rob knew he'd been asked a question but it wasn't until he got down on one knee that Rob realised exactly what he had been asked. To 'seal the deal' Dan pulled out a watch bracelet made of sweets. The real watch was waiting at home so Rob didn't discover it on the trip. It wasn't until we returned home 2 weeks later that Rob discovered love songs playing, a bedroom covered in helium balloons and a trail of rose petals leading up to the real watch (all thanks to our friends who had prepared the house for our return).
How did you allocate your budget
We weren't great at budgeting. We knew where and what we wanted but we couldn't confirm the 620 Loft and Gardens until 3 months before the wedding (which wasn't at all stressful!) because it is often used as a film and TV location. Our motto was YOMO (You Only Marry Once) so we tried not to stress about cost too much.
20% of the budget went on the rooftop
16% of the budget went on the two receptions (including transport between the two)
19% of the budget went on suits and accessories (rings, etc..)
38% of the budget went on the boat
5% went on the wedding singer
2% on the cake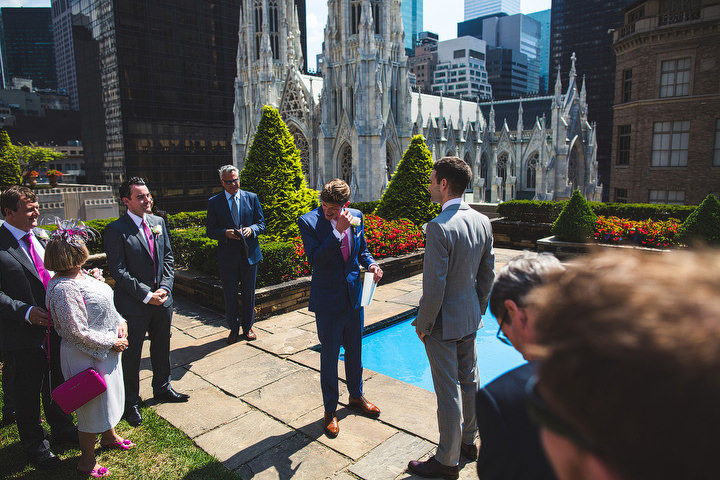 How did you choose your photographer
Friends of ours hired the same photographer. Through them, we discovered it was his career dream to do a NYC wedding, so it was an obvious choice. He is such a friendly and genuine guy and was a big hit with guests.
The Suits
Our suits were bespoke. Made in Manchester by James Personal Taylor and Son. Our shoes and belts were from Church's in London. Our ties and pocket squares were from Drakes, London.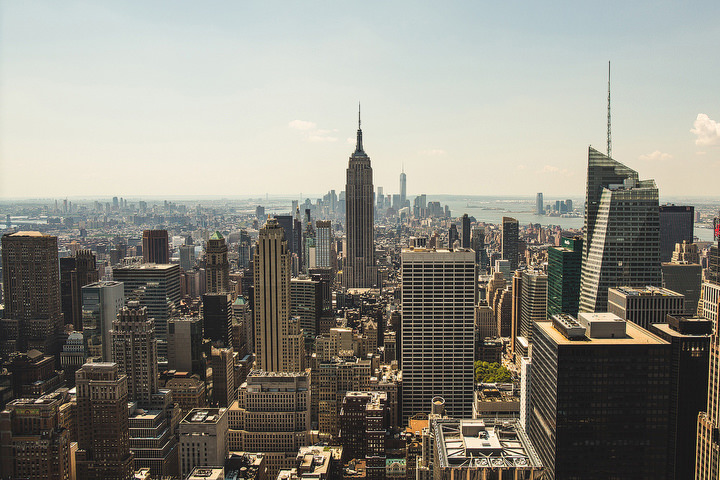 Theme or Colour Scheme
Pink was the accessory but we were pretty relaxed about what other people wore.
Entertainment
Ddendyl Holt. Runner up on Season 6 of The Voice (team Shakira).  She has a wold class voice – similar to Norah Jones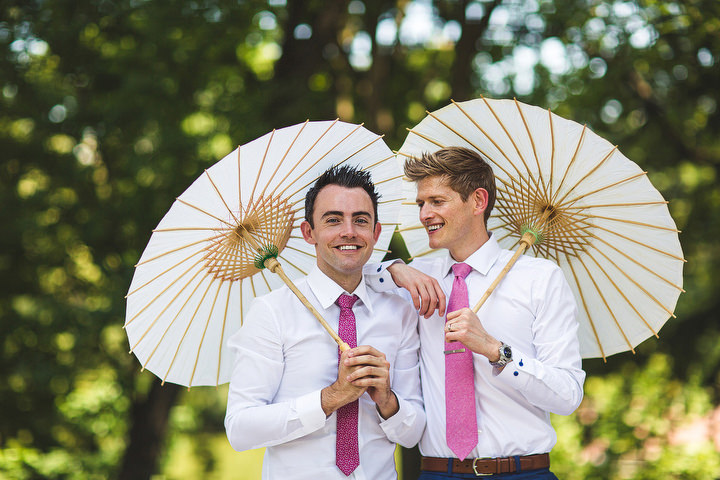 Food
Picnic bags contained: 2 Baguettinis (Turkey breast with aged Cheddar,Honey Mustard and Arugula. Also Bresaola with shaved Parmasan, Lemon and Arugula; Vegetarians had Cloth bound Cheddar with Apple Saffron Chutney), Norfolk Fork Potato Chips, Side Salad, Sea salt caramels, Spring water and lemonade.
Desert was Summer Berries and Mint.
Wedding Cake
Dan is a huge fan of Marvel Comics, particularly Spider-Man. It was made by cake alchemy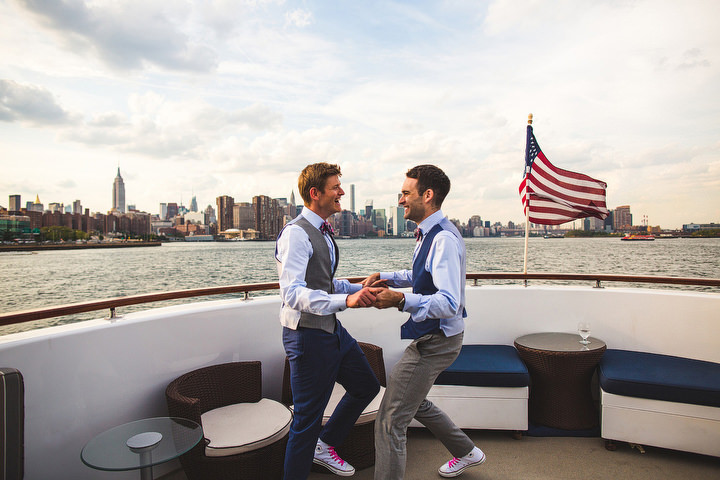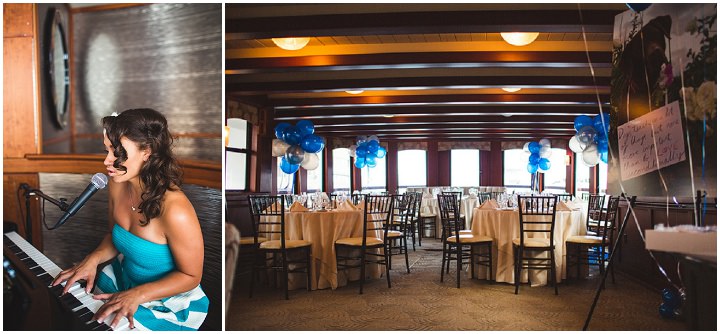 The Stationery
Invitations were designed by a Marvel Comics illustrator. Place names and seating plan was DIY. Favours were pink hand held M&S fans, which provided a much needed breeze in the August heat. The wedding itinerary was DIY and prepared in advance by Dan's best man
Personal or Handmade Touches
Clothes pegs to hold place cards were hand painted by Dan's mum to match our outfits.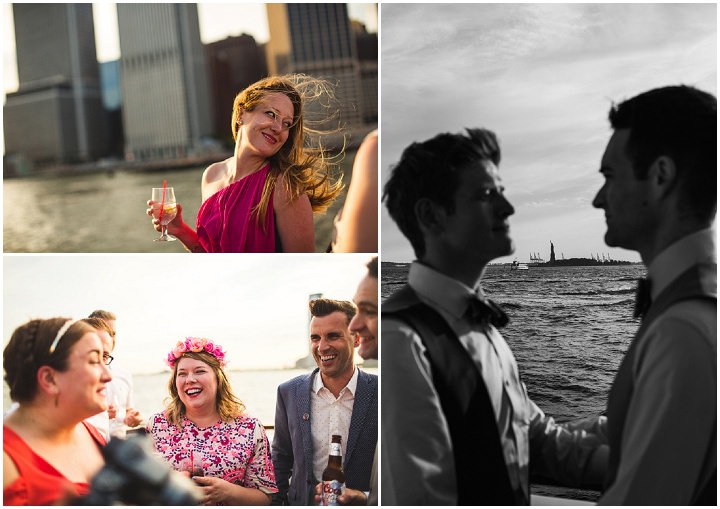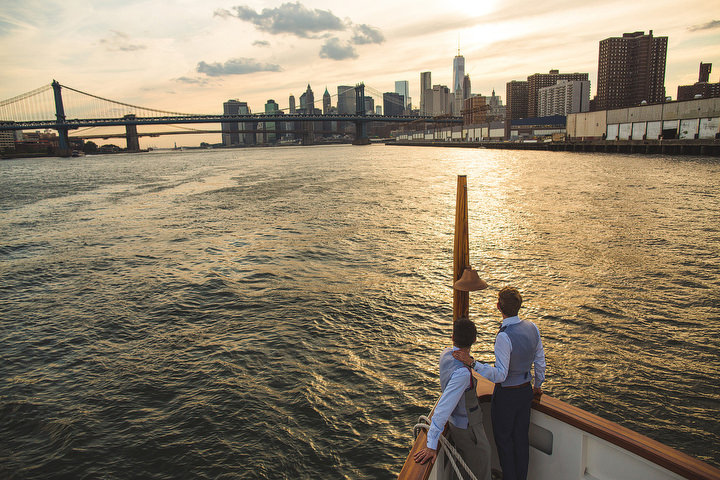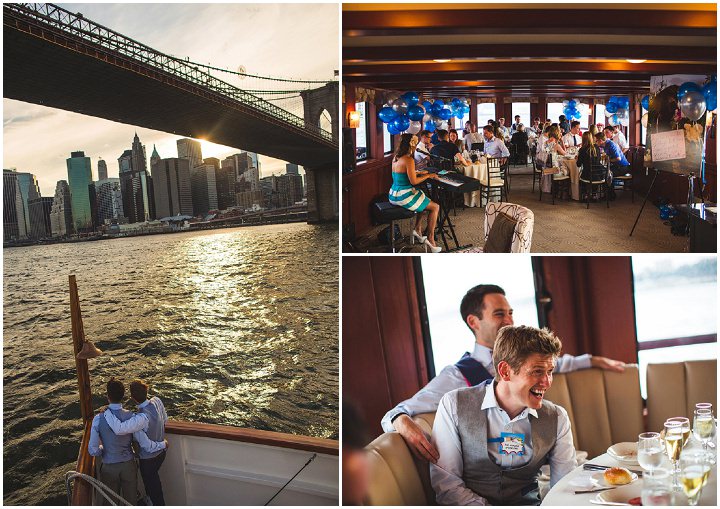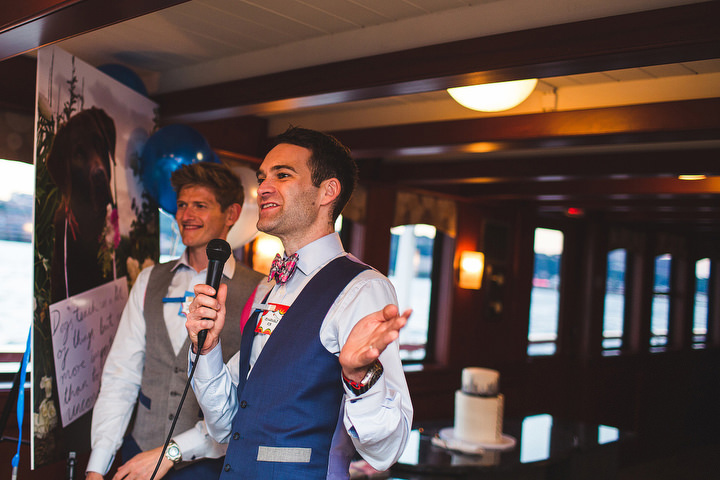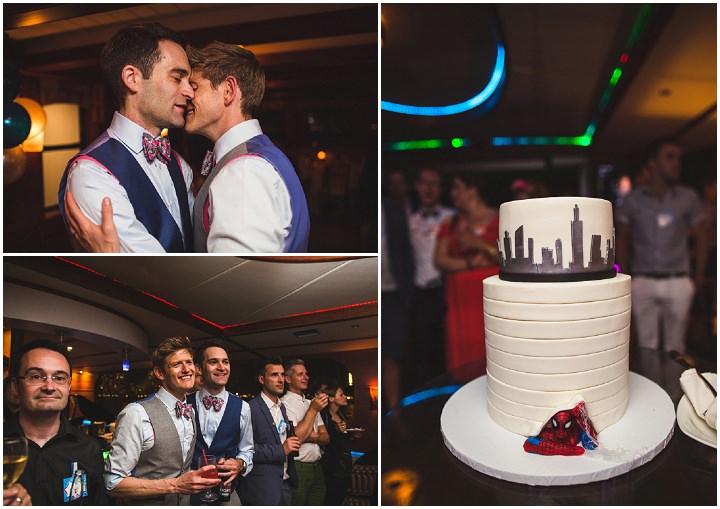 Special Moments
It's impossible to do justice to the communal feeling of awe and joy at our wedding locations. The beauty was that it wasn't just us who felt like VIPs but also our guests, many of whom told us it was one of the best days of their lives. Being able to create that feeling for other people was so important to us.
Advice to other couples
Enjoy each and every moment and be sure to find time for just the two of you, to take a step back, drink it all in and remind yourselves that it's all real because it goes so, so quickly. Remember to hug the people close to you and let them know how much you love them because we don't do that enough.
Biggest surprise
So hard to say. Probably the smiles on our family and friends faces as they were experiencing the locations with us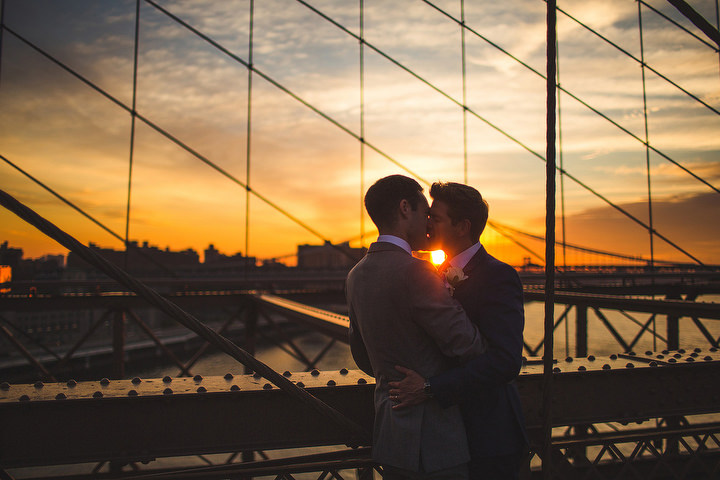 Supplier Shout Outs
For more information on Jon's work please go to:
www.s6photography.co.uk / www.s6photography.co.uk/blog / FACEBOOK / T:@s6photography I: @s6photography