Following on from this mornings feature from this weeks Shiny Happy Sponsor,  McAvoy Photography I now have for you a very happy and smiley wedding brought to you by the Husband and Wife Duo.
In case you missed it earlier Jenny and Keith have been kind enough to offer my Boho Readers a FREE pre wedding shoot, as a try before you by option.
'Choosing your wedding photographer is a massive decision-there are so many to choose from and they will all tell you how fabulous they are. We want to show you how we can make your wedding day fabulous, which is why we want to offer Boho readers a fantastic free McAvoy Weddings engagement shoot worth £250 at any North West location-this could be on a beach, city centre, park, anywhere you fancy. So call us today on 0161 790 1239 or email us at [email protected] and book your gorgeous shoot today.'

The couple getting married are Kate Plowright & Damian Swindells who met at a friends wedding but have been together couple of years. The wedding was on 2nd May 2011 at  Sandhole Oak Barn in Congleton, which had fabulous views of countryside and lake a great airy and sociable space.  They had a pale pink, silver and white colour scheme.
The thing that took my attention when I saw this wedding was the happiness from their guests, they are obviously a very loved couple as you can tell there is a lot of warmth and happiness withing this wedding!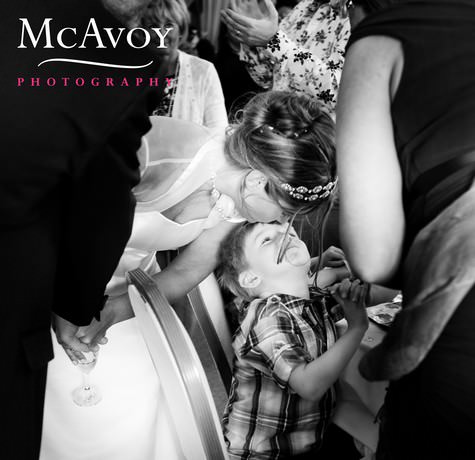 For more information go to:
Please visit our website at www.mcavoyweddings.co.uk
Check out our blog at www.mcavoyphotography.co.uk/blog to see our latest work
Email us at [email protected]
Please have a look at our promotional video to get to know us a bit better.
Or give us a call on 0161 790 1239

[jprel]