Good Morning and happy Saturday to you all! How are you all and do you have any good plans for the weekend? I am digging up the garden, yes I know how to live the rock and roll life! We are currently in the process of moving from our studio in an old mill to our back garden and we are both pretty excited about the plans we have. Unfortunately, it's not the best time to start a big project in the garden but I'm sure it will be worth it in the long run. Whatever plans you all have I hope you have a lot of fun!
This weeks chosen theme for our favourite picks from Pinterest is Wedding Bouquets. We would love to know your favourite from our selection.

Image Source – I am a HUGE fan of protea at the moment, they did for a while appear in the main header of the blog during the re design but were replaced with the dreamcatcher at the 11th hour. I just love this bouquet
Image Source – When buying flowers for the house I am always drawn to the simplicity of white and green, so classic and clean looking.
Image Source – Such a gorgeous collection of flowers, lovely colours and lovely shaping.
Image Source – Wow, the colours, the textures are all amazing, so beautiful.
Image Source – Beautful spring bouquet, the colours ae perfect, unstructured and I love the dangling ribbon
Image Source – I love the colours of this spring bouquet.  Peonies always win me over too especially these beautiful peach ones.
Image Source – i love a big and bouncy bouquet.  This is stunning!
Image Source – I have seen Baby Breath – Gypsophila on the rise this year.  So many weddings have used this beautiful flower for their bouquets.  It is a cheaper option to your big blooms and I love it.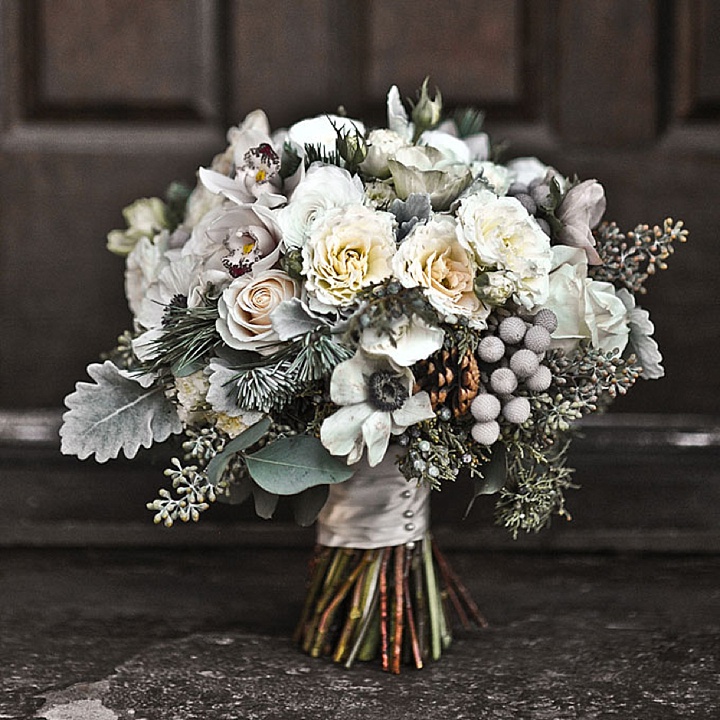 Image Source – Nothing beats a beautiful winter bouquet.  i mean this just looks the part.  Imagine the smell from the pine! Lovely.
Image Source – I love this simple rustic bouquet.  So pretty, simple yet lovely
To follow Kelly and I on Pinterest…
Kelly H – www.pinterest.com/bohowedandlife
Kelly C – www.pinterest.com/kellypjphoto