It's here!  Happy Weekend to you all!  How are you all today?  I can honestly say that winter is here, it's been rather chilly, icy and snowy this week! I am enjoying seeing all the shops starting to decorate their shop windows with Christmas Items. They all look so festive!
Today we are back with my favourite feature Diary of a Boho Bride and today we welcome back Scott and Molly to the blog. Last time they chatted all about Spending or Saving and today they are on the blog chatting all Flowers and Pinterest.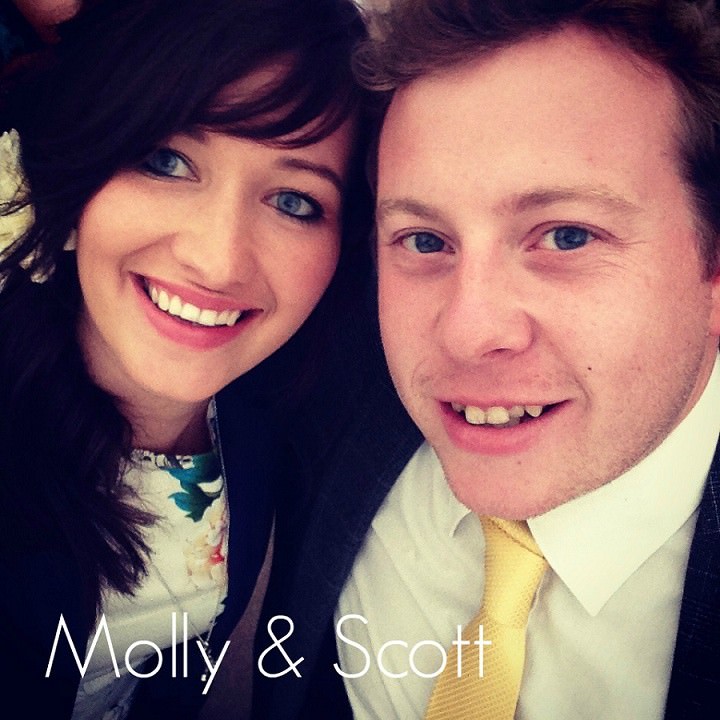 I'll pass you over to Molly and Scott….
My poor decision making skills have been tested once again this week as it was time to meet with the florist and choose the flowers. This is something that Scott has very little opinion on and so the decision (and therefore the burden of whether they are right or not!) is down to me.
The meeting with the florist was looming so I did some research in the only way I knew how – Pinterest.
Pinterest has been the base of all wedding research to date as I'm sure it is with most of you, but when it came to the flowers (and actually come to think of it, the dress) I found it made things harder rather than easier.
Image Source Left / Image Source Right
Safe to say I'm a total beginner when it comes to knowing what flowers are what. I created a Pinterest board full of bouquets that I liked, blissfully unaware as to the fact that the flowers I was choosing were flowers from all over the world, in different seasons and actually were not available at all in England in May!
Image Source Left / Image Source Right
Now this is why we need professionals for this kind of thing! All kinds of questions and comments arose during the meeting – what shade of ivory will you be wearing? What will the bridesmaids be wearing? How will you be having your hair? Those flowers aren't available at that time. Those flowers aren't easily transported (on the train/tube to London!). These flowers have a nice scent. Those flowers have an awful scent etc etc.
Whilst Pinterest is a great starting point and wonderful for dreamy inspiration, it's easy to get pictures and ideas into your head that aren't right. Sometimes we just need a face to face chat with those in the know! Thankfully, my mother in law to be is brimming with flower knowledge and was able to translate for me amid talk of freesias, gypsophila and lisianthus!
Image Source Left / Image Source Right 
Similarly with the dress, I felt Pinterest gave me unrealistic expectations of what a wedding dress will look like and made me lose all sense as to practicality! In fact, I blame Pinterest as the reason I've ended up with three veils!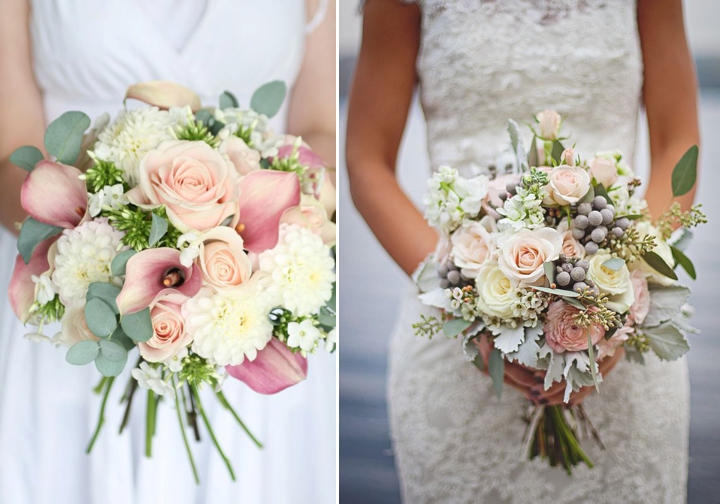 Image Source Left / Image Source Right 
Needless to say, choosing the flowers with Scott's mum was an exciting experience and good to have another job ticked off the list with just over 6 months to go. We have also managed to get the honeymoon booked this month so I am googling 'Things to do in California' at every spare chance I get!
Next time I will hopefully be telling you all about our handmade invitations, cleverly crafted by my beautiful maid of honour!
I'd love to know what your expectations of Pinterest are and how you have found it as a planning tool.
Love Molly x