Following on from Tuesdays feature with Sassy from Assassynation I thought it would be a good time to feature one of her amazing weddings. This is a fab wedding with a great black, white and red polka dot deatils.
Don't forget that sassy is offering any of my readers  a very special 'last minute' deal for 2011 couples. If you book her to photograph your 2011 wedding and quote BOHOBLOG on the enquiry she will give you a whopping 25% off the photography costs.  Why not drop her an email to see how much she could shoot your big day for. [email protected]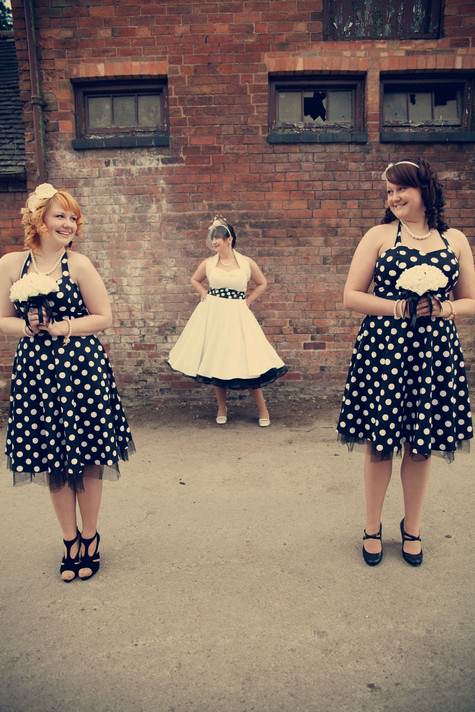 Full names
Jane and Rich Mitchell
How did you meet
We first met at a Halloween party in 2004 when Rich was dressed as Britney Spears, nothing happened that night but we finally got together in 2007.
Date of wedding 16th April 2011
Location Old Rose and Crown Hotel in the Lickey Hills, a beautiful area just outside Birmingham
What made you decide to get married where you did
We wanted to have the ceremony and reception in the same place. It's a small hotel so it was exclusively ours. It was great to be able to stumble upstairs to bed at the end of the night and have breakfast with some of our guests the next morning. The hotel had a wedding coordinator who made sure that everything ran smoothly on the day.
Who was your dress by
Vivian of Holloway with a petticoat from Honeypie Boutique
And the suit
Burtons
How would you sum up your day
Relaxed, intimate and fun with a touch of heavy metal.
Did you have a theme/colour scheme
Black, white and red.
Did you have any personal touches
My stepmother made my sash and a lot of the table decorations. Rich loves computer games so he and the best man had space invaders ties. We had a quiz themed around our names to keep people entertained between the wedding breakfast and evening reception. We had lego cake toppers, I tried to get ones that looked like us so we had a bride with a red bouquet and red lipstick and a groom with a beard and the longest hair I could find. Rich gets really bad hay fever so I bought silk flowers for the bouquets.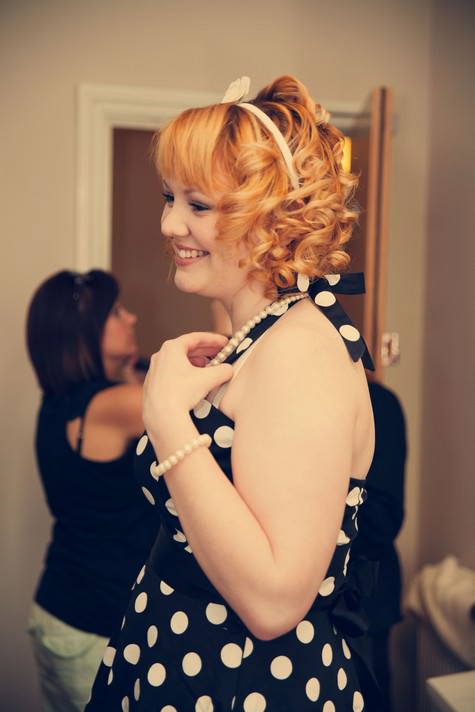 How many guests
48 during the day with more in the evening
What were your highlights
Seeing Rich's face as I walked down the aisle. The cricket match that we had in the grounds of the hotel after the wedding breakfast. On the evening we made sure the DJ mixed some metal songs with our more conventional playlist and one of my favourite moments of the day was dancing with Rich and a couple of our friends to Korpiklaani, an obscure Finnish folk metal band.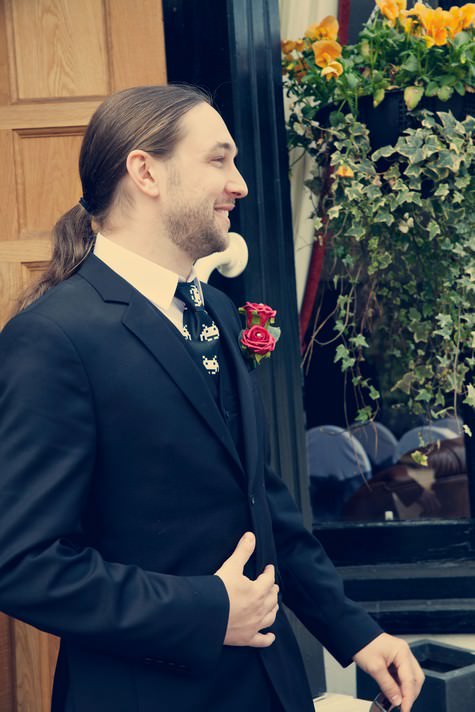 Is there anything you would do differently
Have more time for photos. We didn't get as many of the two of us as we wanted as we only booked Sassy for 2 hours but Sassy is going to do another shoot with us later in the year.
What advice would you give any other couples
Keep your family happy but make sure that the day represents you as a couple, for example, we wanted to include some of our favourite music in the ceremony but didn't want to scare our older guests so we had orchestral versions of Led Zeppelin and Metallica songs played. Also, don't feel that you have to invite anyone that you don't want; we didn't and had a lovely relaxed day as a result.
What was your biggest surprise of the day
The weather. Rain had been forecast but it stayed dry all day.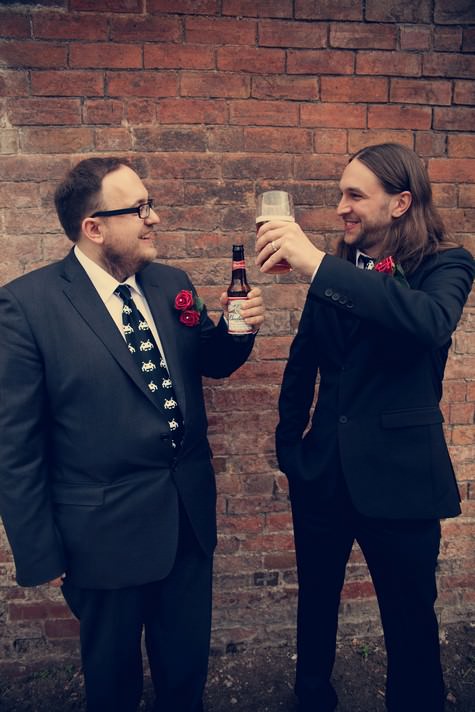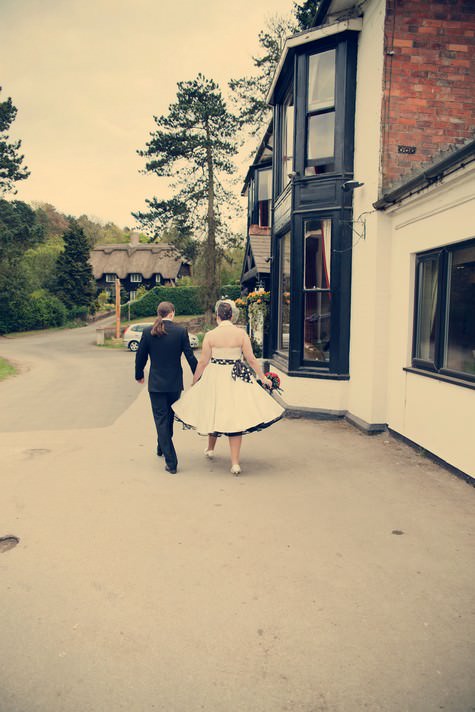 To find out more about Sassy and the women behind these fab photos check out Tuesday feature with more details her her amazing 25% offer Shiny Happy Sponsors
For more information on Sassy's work go to
www.assassynation.co.uk
[email protected]
Sassy on FACEBOOK
Sassy on TWITTER
07968948114