Today I have an amazing Photographer to showcase his name is Raphael Oglaza. I first introduced you to Raphael a few weeks ago on Sundays Fabulous Photo and prmised you more of his work…………..well here it is, and it really is something special!
Rapael introduced himself to me over email and sent across a selection of his work, and I loved it straight away. A lot of it is very stylised, the colours are extremely vivid and he shows great creativity, it's very different to anything I have seen before. Raphael is an award winning photographer currently living in Poland but he is very keen to extend his work across Europe and currently works with an assistant in Leeds.
At the end of each wedding Raphael works with the bride and groom on some more creative shots where they can all have a lot of fun and create something less traditional.  Raphael says ' At the end of the slideshow there are some pictures from really crazy and cheerful outdoor session. I'm aware it's not very common in England, but even if the whole wedding day is simple and ordinary, it gives you an opportunity to create a new world and make it remember as a fantastic and unforgettable event.'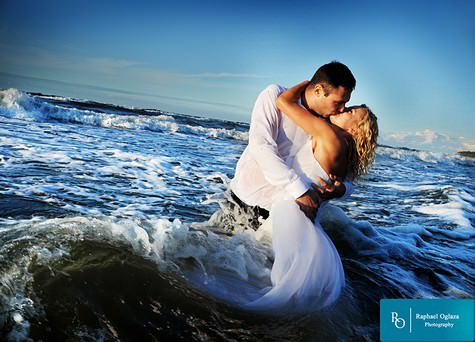 I asked Raphael to tell me more about how he started:
'There is a quite untypical story about how I got into photography. When I was 18 I got my first camera. A simple compact camera, which I was very happy about. However I neither was a photography maniac nor took the pictures that would impress anybody. After 2 months somebody broke to our house, happy to usurp my latest toy.
After short recovery I did some research in order to buy a gear to ease my pain. Next holiday I took my new camera on a short city tour. Imagine mu surprise when I realized someone stole my bag that I left unwatched for 2 minutes. The camere, of course, was inside.
And the same story here, recovery-research-new camera, although this time I asked many question and met a lot of new people to obtain a solid knowledge.
That was the actual start of my adventure with photography. In next 6 months I changed my camera another 2 times, but as I tried to justify, it was absolutely out of need :)
One year later I won my first contest in local newspaper in reportage category. Next summer I subjected my skills to evaluation and applied for a job in the biggest studio in the city I live in. I got a position as a retoucher and wedding photographer.
It definitely triggered the wedding part in my photographic career. The job and the people were great, however unable to realize all the ideas that were actually bombarding my mind I decided to start on my own.'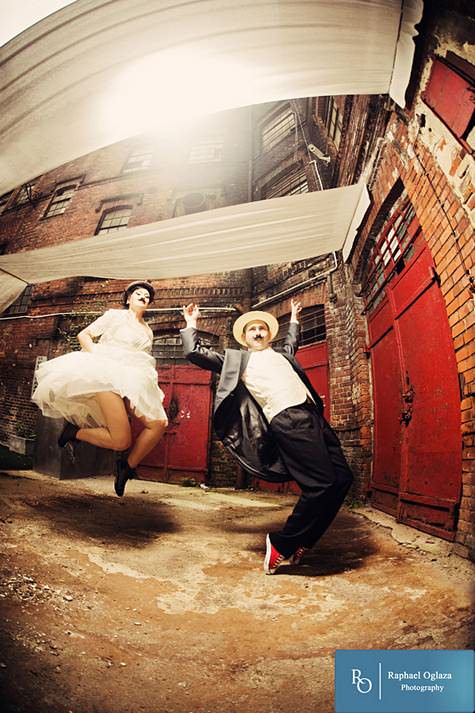 I then went on to ask Raphael a bit more about these amazing photos and the thought process behind them:
'Everyday I'm trying to be a better photographer, better person, better observer. Every time I'm working with people I'm craving for something different, a new reality I can set my models in. I'm looking for new impulses to trigger emotions kept deep inside everybody. The main goal of taking these pictures is a viewer's held breath while watching the composition of strong emotions, distinct colours and sometimes absurdly set world fulfilling the whole story.'
"Photography is not a work, it's futile chase after perfection.
Photography is not a work, it's seeing and giving heart."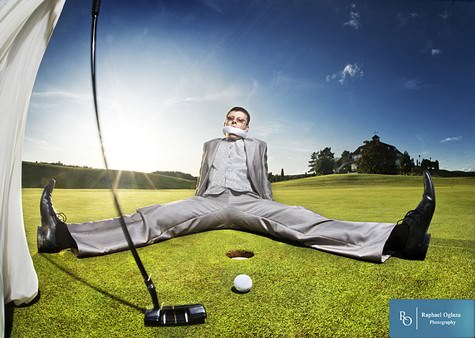 Raphael is looking to take on more weddings in the UK, and is going to be in Leeds for the next 3 days. If you are interested in his work then do get in conatct with him, his details are below………..imgaine the fun you could have at your own wedding, or trash/rock the dress shoot!!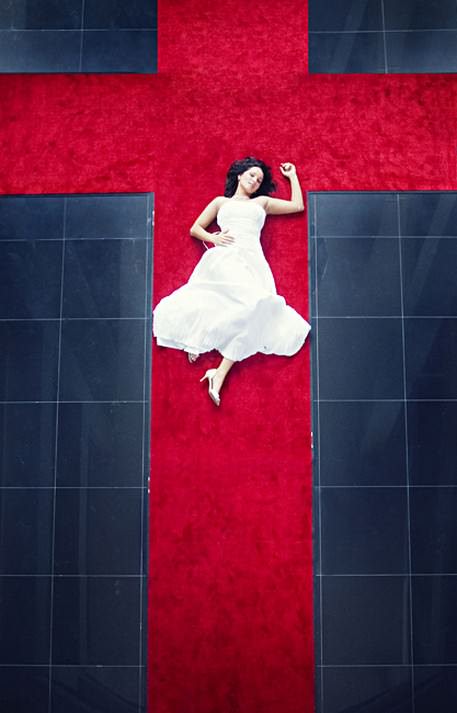 For more information on Raphael's work go to:
www.raphaeloglaza.com
www.raphaeloglaza.com/blog
telephone: +48 663 136 630
e-mail: [email protected]