It's another gorgeous sunny day here at Boho HQ, the birds are signing and the windows are open enjoying this gorgeous spring weather we are having, I do hope it is the same where you are? I have another beautiful dress collection to share with you today from LimorRosen. It has been titled 'Urban Dreams' and I have to say I absolutely love it. I have to admit I'm not a massive fan of big poofy wedding dresses, so this collection of stylish column dresses mixing in beautiful sequins with layers of chiffon is right up my street. They are chic, elegant and etherial all at the same time, a must for any Boho bride. The first sequined number has to be my favourite, absolutely exquisite!
'Meticulous patterns, soft and flowing, carefully selected fabrics, and uncompromising sewing. I believe in minimalist and graceful design, comfortable and free of passing trends, and in particular in creative work that pays attention to every small detail of the garment.'
We asked LimorRosen to tell us a little more about their amazing gowns
Business Name
LimorRosen
Where are you based and where can we buy your gowns
We are Based in Tel Aviv, Israel, but you can find our gowns as well at the beautiful boutique Luella's Boudoir in London
Tell me a bit more about your business and what made you become a designer
My grandmother and great grandmother were fashion designers so you can say it runs in the family:). Becoming a fashion designer was a natural choice for me and the reason I chose bridal gowns was so I can create garments of the highest quality of fabrics and sewing and that are timeless, the memories of the dresses will stay longer then the garment itself.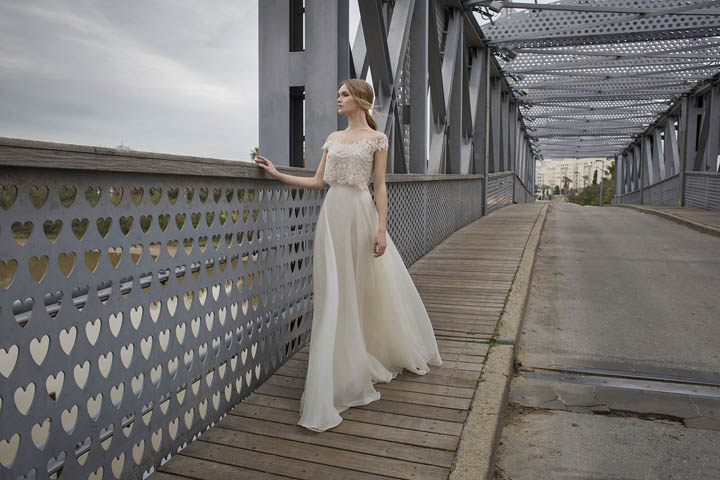 How would you describe your style
I would say it is a Modern Romance
What influences your designs
Inspiration can be found in everything I see or touch, from architecture to a texture of one certain fabric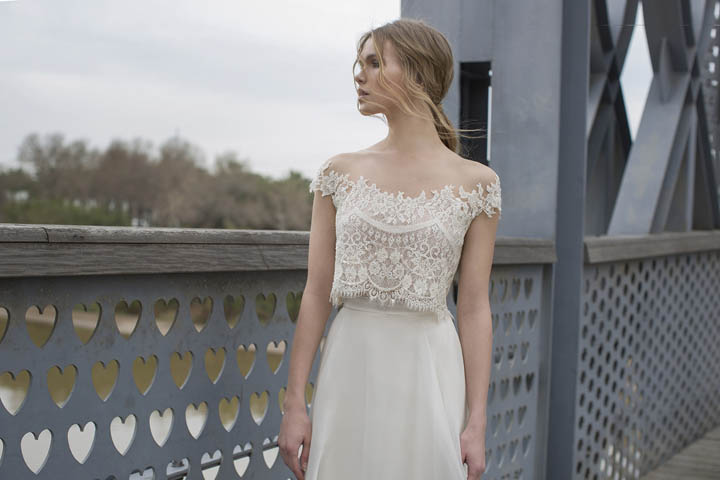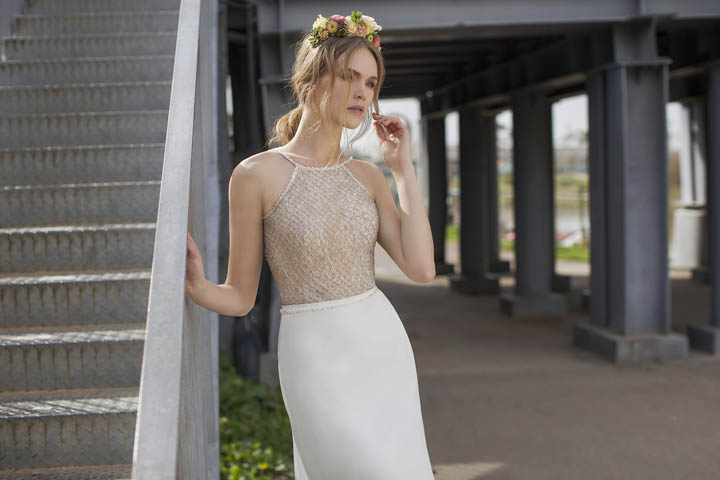 Can you tell me more about this collection
My new 'Urban Dreams' collection is made of rich, beaded fabrics with many handmade details. The shapes vary from a mermaid shaped dress (as the Blanch dress) to a flowery romantic skirt and top (as the Diana or Ginger dresses).  'Urban Dreams' was inspired by the romantic femininity of Art Nouveau meeting the clean, sharp urban aesthetic of Art Deco, such as the combination of delicate lace with beaded net (as the Lauren dress), of grid and flowers.
Which is your favourite piece
I am of course in love with all of them but I would say the Norma dress is my favourite
What do you have planned over the next few months/year
We are launching the collection internationally. We already have our dresses stocked at Luella's boudoir in London and soon our dresses will be stocked at The wedding Atelier in NY and we are sending our dresses worldwide to many brides who order their dresses online directly from our studio
For more information on LimorRosen please go to
www.Limorrosen.com
[email protected]
FACEBOOK
INSTAGRAM
PINTEREST