Happy Easter Monday to you all!  What plans do you all have for today?  I am literally just about to board the aeroplane in Chicago, a little sad as I have had such a great Easter break. I hope you all have a great day and the weather stays good.
Today we are back with our regular DIY feature and today I am delighted to welcome back Sofia from Sofia Plana Photography. Last time Sofia was with us she shared this great idea for Flower Monograms. Today she is has this super cute Push Pop Confetti idea, which I know you are going to love.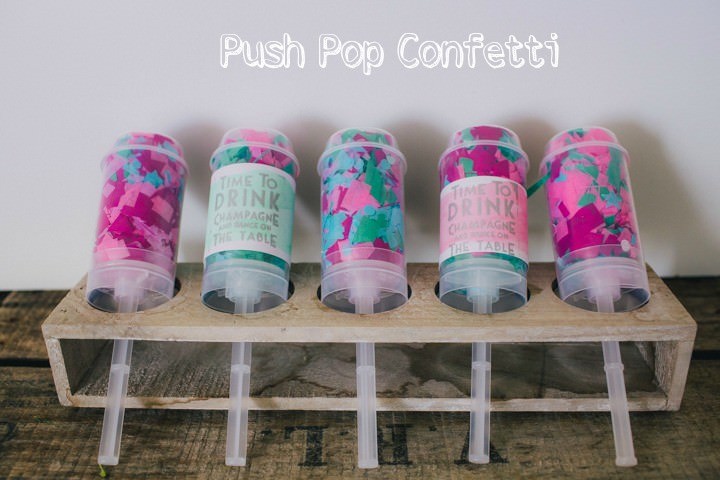 Sofia tells us more about the Push Pop Confetti….
It's super easy to make the push pop confetti.  Just cut or punch the paper into confetti size and put it inside the push pop.
You can customize the push pops to whatever way you would like. You can match the papers to the colour palette of your wedding, or use punchers with shapes.
For the label I used watercolour for the background and then a stamp, but you can personalize them by writing your names and date of the wedding, special quotes or even leave them blank with some stickers or washi tape.  Anything you would like. It's your day after all!
On the day, just open the lid , push and enjoy!
For more information on Sofia Plana…
www.sofiaplana.com
www.runningbarefoot.sofiaplanaphotography.com
FACEBOOK
TWITTER
INSTAGRAM

[jprel]