Good Afternoon everyone? How are you all? I have a wonderful company to introduce you to this afternoon; 'Stick It On'. Stick it on are a DJ operation offering a more interactive experience for both you the wedding couple and all of your guests. Entertainment is such a difficult choice at weddings yet such an important choice, often the wedding entertainment you choose for your big day can make or break the celebrations, so getting it right is SO important! Stick It On are such a fun idea and offer something new that other DJ companies don't!…….the chance to actually get on the decks and entertain your guests! Imagine how cool would that be!
'Our completely fresh, unique approach to a wedding reception celebration provides the bride and groom with wonderful memories they can share with their guests. Stick It On's tried-and-tested DJ formula turns friends and family into 'DJ superstars' for 15 glorious minutes. This fantastic alternative to a traditional DJ or band brings an extra layer of interactivity, giving an unrivalled focus to the DJs from the very supportive and loving dance floor, culminating in a party that rocks all night long.'
'Stick It On gives everyone the opportunity to play a more integral part in the wedding celebrations. Guests pick emotive and pertinent tracks to reflect a point in time, taking the bride or groom on a quick jaunt down memory lane, whilst others will simply pick tunes to give you those hands in the air moments.
We make it really easy for guests to sign up and submit a DJ set, we source everybody's music and we have a lovely team of hosts who guide the guests on the night to DJ superstardom.
By inviting your guests to submit playlists, you can ensure your wedding music has something for everyone. With such a range of ages and tastes, your friends and family can deliver a roller-coaster of a musical journey spanning decades of popular hits: in short, you and your guests will set and control both the pace and direction of the night.
What's more, you and your guests actually get the opportunity to get behind the decks and play before an adoring audience of family and friends.
No DJ experience is necessary as we'll be with you the whole time, offering as much – or as little – technical assistance as you require. This isn't a night for wannabe DJs, it's simply a chance for people who love music to share their favourite choons with the people closest to them.
It's the perfect formula to rock the dancefloor'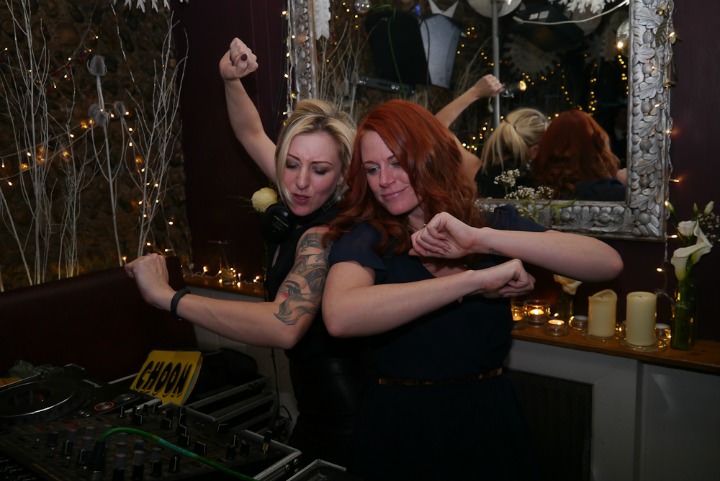 We asked Rob from Stick it On a few questions about this wonderful idea……….
What made you start your business
It was never really my intended profession. I had a good job at EMI Records and DJ'd in Brighton (mainly for fun). During the endless time staring out of the train window commuting to London I came up with the idea of Stick It On. I asked a friend to help set up a clubnight and the first night consisted of various friends being our first SIO DJs. The clubnight slowly grew in popularity purely on word-of-mouth (we never put up a poster or handed out a flyer to promote the night) I am very proud of this fact, especially as this was before social media. The clubnight grew from a monthly to almost weekly with queues around the block to get in. During this time we started to get requests to do various private events (i.e birthday's, corporate and of course weddings). This opened our eyes up to the numerous possibilities in-which we could apply the Stick It On concept. The defining moment in deciding to focus all my attention was being made redundant from EMI (the start of the companies long and protracted decline). Although, not very pleasant at the time this was the best thing that could have happened. Stick It On was showing signs that it had the potential to be more than a joyful hobby so I decided to make a go of it and gave myself four months (my redundancy pay out) in-which to decide whether to pursue it or get a proper job. Thankfully, the proper job has not be required so far.
When did you start the Business?
For fun over 10 years ago but coming up to 5 years taking it seriously.
Where are you Based?
Brighton. We will literally travel anywhere. With all our events we price up our travel and if the client is happy and willing to pay it then we are happy to make the journey.
What were you doing before the business?
A slave to the corporate machine (well, not really but) I've realised that if your going to be hard working and dedicated it should be on your own projects and not someone else's.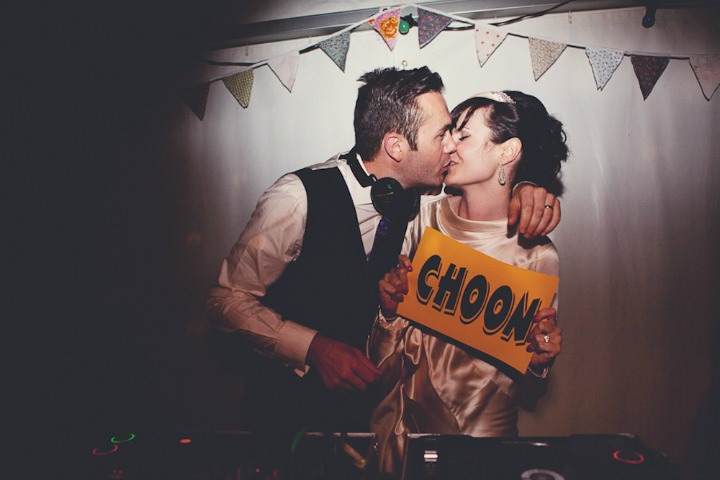 How would you describe your style?
Not that I've ever been asked this question or even given it any consideration but I I would say with tongue firmly planted-in-cheek debonair, cool without trying too hard in a slightly awkward way.
What is your best achievement so far?
I think coming up with this concept and seeing it work, week in week out, with lots of different events is a pretty big achievement. I've received such gratitude and positive feedback from our clients on how it's made their celebration unique and personal, makes all the hard work worth while. I also think that with the recession that is now in it's 7th year any business that has managed to survive these tough economic times, especially in entertainment, should be very proud of their achievements.
What makes you different to your competitors?
We offer unique alternative entertainment to the traditional DJ or band. Stick It On enables everyone to play a more integral part in their celebration, and with weddings, this gives the bride and groom a personal memorable experience that they can share with their friends and family for years to come.
What do you enjoy most about your job?
To see the buzz that DJing gives to some people is a wonderful sight to behold. It's quite common for our DJs to have a few nerves before their set. I mean if you've never DJ'd before to a large group people the last thing you want is to clear the dancefloor. However, unbeknown to them the reason they've been asked to DJ is that they've been carefully selected as a DJ that has some 'killa choons' (i.e good songs!!) in their set. We are very careful in ensuring that the bride and groom have complete control over who gets picked to play at their wedding under the guise of a 'draw'. This way the bride and groom can pick the people and music they want at their wedding without upsetting any guests who don't make the cut. When these guests get up behind the decks any initial nerves soon dissipate into unequivocal joy and happiness as they see how their music rocks the dancefloor. On some occasions it's been hard to get the guests off the decks due to the fun they've had.
What kind of couple do you think that you attract?
With hand on heart we've been blessed with working with some of the most genuinely nicest couples. The common thread that links all of them is their love of music, wanting something personal and unique for their wedding celebrations.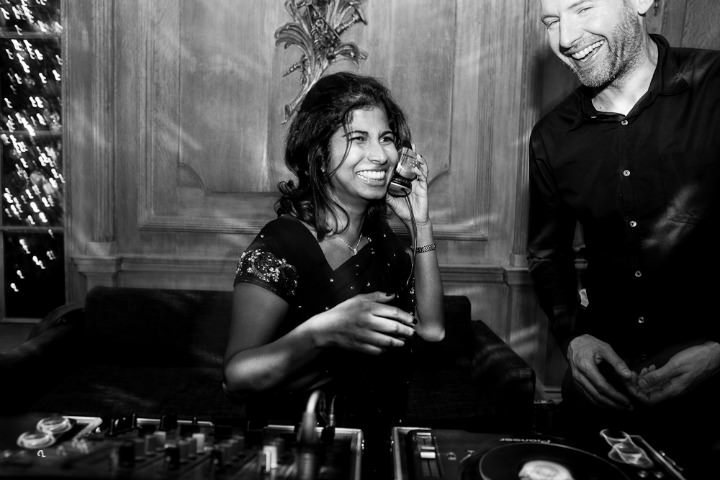 What would be your ideal wedding to work at?
I think I've work on every conceivable type of wedding out there. I don't care whether its a high society wedding or in a local community centre. For me it's all about the people and my ideal weddings are always based on how great the guests are.
Can you give all our readers some information on your price structure
Our fees are higher than a typical DJ service but there is quite a lot of pre-organisation that goes into setting up a 'Stick It On'. We've pitched ourselves in the middle of a standard DJ service and a good four-piece band. We've devised three pricing structures to hopefully suit most budgets. Are most popular is the 'I Do' package which covers our complete service (i.e microsite build, music sourcing, pre-organisation and hosting of the event). We've devised a stripped back service called our 'Wedding Gift' package which highlights a number of key tasks within the pre-organisation that can either be given to a trusted guest to perform/organise. Alternatively, these tasks could be included on the official 'wedding gift' list for guests to pay us to undertake. Finally, we have the 'Super De-luxe' package which is all bells and whistles with regards sound and lighting extras, bespoke invitations and microsite builds, CD mementos and even a 'Video Diary' room for guests to leave their best wish messages to the bride and groom. We are confident that we've hopefully found a way for most people to afford our service.
What is your ideal way to spend a day off?
With a lot of weekends taken up, especially in peak wedding season, to be with the wife and kids is the only thing I want on my days off.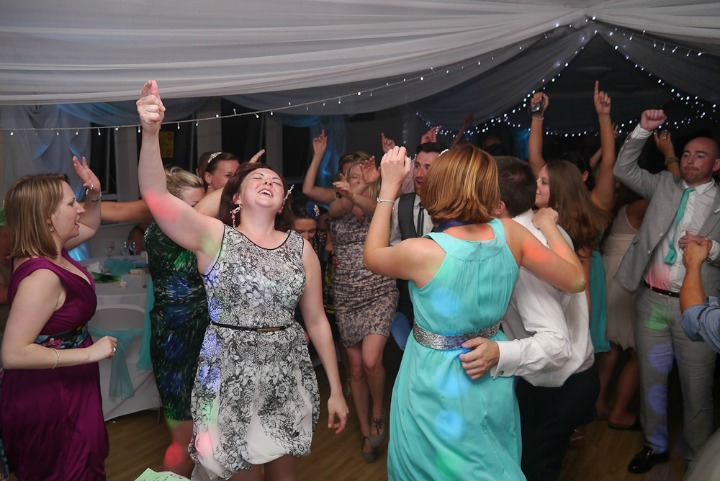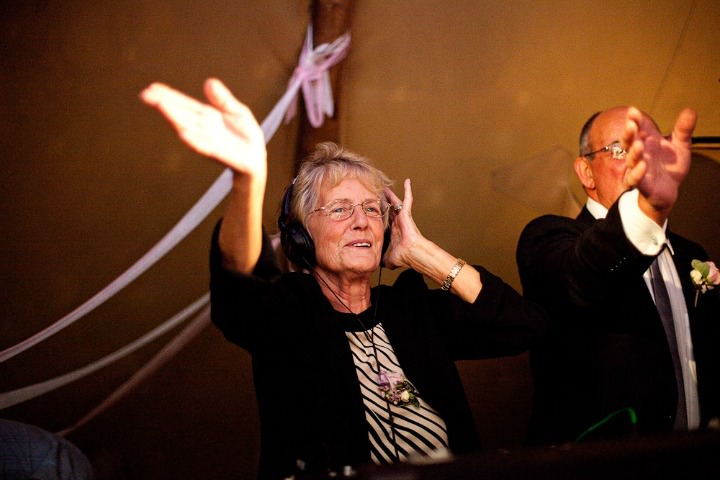 What can you never leave the house without?
The kids!! (not that this has ever happened I'll hasten to add)
Who would be your 5 dream dinner guests dead or alive?
Elvis, John Lennon, Eric Morecambe, Lord Flash Heart from Black Adder and Fozzy Bear. Not for any real reason but I thought it would bode well for an entertaining night.
What would you do if you won the lottery?
Probably thought about this a bit too much but I'm not really into materialistic things. I would make sure my family and friends were sorted out in someway and then spend the rest on good causes/projects. I thought it would be great to keep it a secret (obviously not from wife) and then secretly leave bundles of cash for friends/people who needed it the most with a calling card (like the Pink Panther glove). I think it would be so much fun. The only problem with this plan is I'm terrible at keeping secrets and really unlucky so the chances of this happening are zilch.
If you weren't running a business what would you be doing?
I would like to think that I would be doing something associated with music. I firmly believe that life is too short and it's important to follow your passion and purpose. If you are able to do this then the rest should fall into place behind you.
For more information on Stick It On go to