Happy Friday everyone, how glad are you that it's finally the end of the week. It's been a pretty rough week for me as Little Dexter has been very poorly. He has Bronchitis and neither of us have left the house since Monday afternoon. The poor little man has been up every night, coughing and crying out in pain, unable to breath propperly.  Nik and I are are well and truly exhausted. Fingers crossed he is on the mend though. So I am well and truly looking forward to the weekend now!
To end the week I have this rather gorgeous farm wedding. It's the incredibly elegant wedding of Ivy-Elisa and Daniel . With lots of beautiful florals and blooms that really add that wow factor to the beautiful barn venue aswell as the stunning outdoor ceremony. The couple went for a relaxed day and certainly chose a wonderful sunny day for it. Big thanks to Amy Taylor Imaging for the photos.
'A complete family affair from start to end with a relaxed, anything goes atmosphere'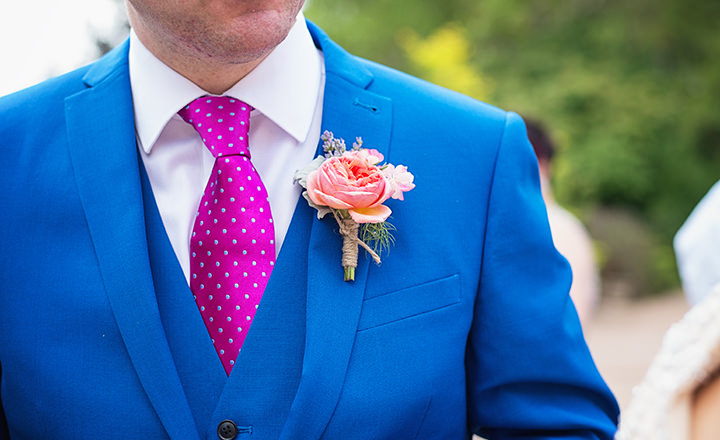 Ivy-Elisa and Daniel were married on Sunday 3rd August 2014 at Plaish Park Farm the ceremony in the garden and the reception in the barn. 'The idea of hiring out a farm, having a blank canvas to create the wedding and atmosphere we wanted, and also, because Shropshire is a stunning place to go, we've always loved coming this way. We had 70 guests to the wedding. We were initially incredibly organised, and we had the venue arranged pretty soon after our engagement which was December 2012. Wedding planning happened in peaks and troughs, sometimes we would get so sick of planning, that we would just leave it for months at a time, and that really helped to refresh our interest in planning. But we are a lastminute.com couple, and also Ivy-Elisa is a control freak, so delegation of all jobs that needed doing leading up to the wedding, were not dished out until 2 weeks before, so you could say the majority of the wedding was planned in that space of time – and for the record, it was a horrible, exhausting 2 weeks!'
How they met
We met in January 2010 through mutual friends on a night out. The day after, I began my background checks on facebook, and realised he was a very old friend of my maid of honour. I distinctly remember her saying, you're going to marry this man!
The Proposal
The proposal was absolutely hilarious, and straight out of a romantic comedy. I knew I wanted to marry Dan quite early on in our relationship and use to badger him every day with the questions 'When are you going to propose', and he eventually gave in on new year's eve 2012. The proposal was very typical of Dan, and we'll leave it at that.

How did you allocate your budget
The largest expense was the venue as it involves hiring out the entire farm (which includes 4 holiday cottages). Some of this was covered by those who chose to stay on the farm for the wedding. After that we allocated most of our budget to the things most important to us, which are flowers, food and music.
How did you choose your photographer
We stumbled across Amy's website by accident. We were trying to find a photographer who was local, and had a particular style of photography that I had seen on wedding websites. This proved incredibly difficult, but when we found her, it was less than a year to the wedding I think, and it was complete chance that she was available, and willing to take on our wedding as she is very high in demand!
Her correspondence from the start was full of warmth and positivity. When we first met her in person, we were expecting a short meeting, but we ended up staying at her home for two hours, talking about the most random things, talking with her lovely husband, meeting her two gorgeous cats, and being given a proper and thorough overlook of what her photography was all about. We were completely stunned when we left with how much we liked her as a person, and how impressive her dedication to photography is. She is completely hands on.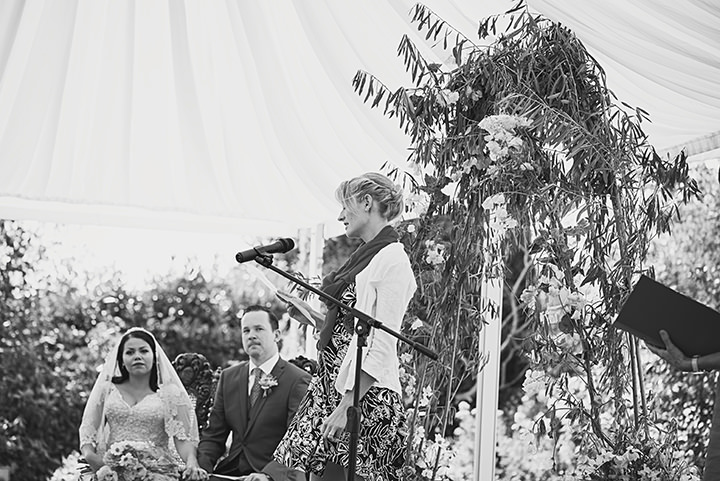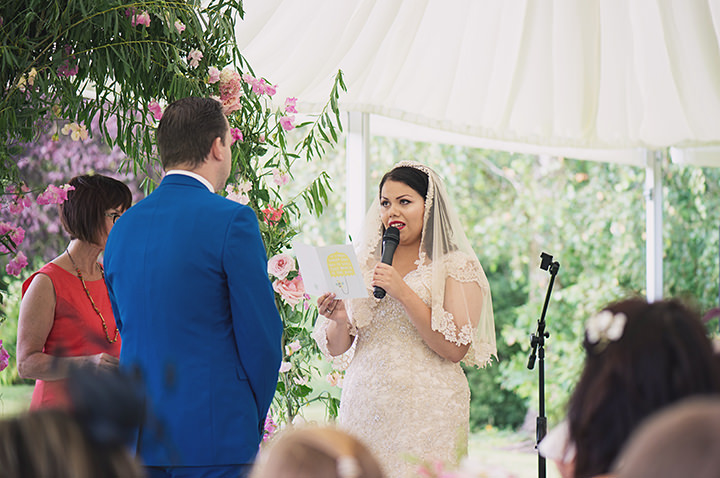 The Dress
The dress is by Stella York and was purchased at Shropshire Brides. Originally it was a sleeveless dress, but we had seamstresses Jenny and Lauren Blackman to add beautiful capped sleeves. They amended the back of the dress for me, and created the veil with extra motifs we had ordered. The shoes were from Next, and I wore was a pair of Swarovski earrings and an Amanda Wyatt tiara to finish off the veil.
The Suit and Bridesmaids
The suit was from Next
The maid of honour Lauren wore Coast, and the young bridesmaid Carla wore Needle & Thread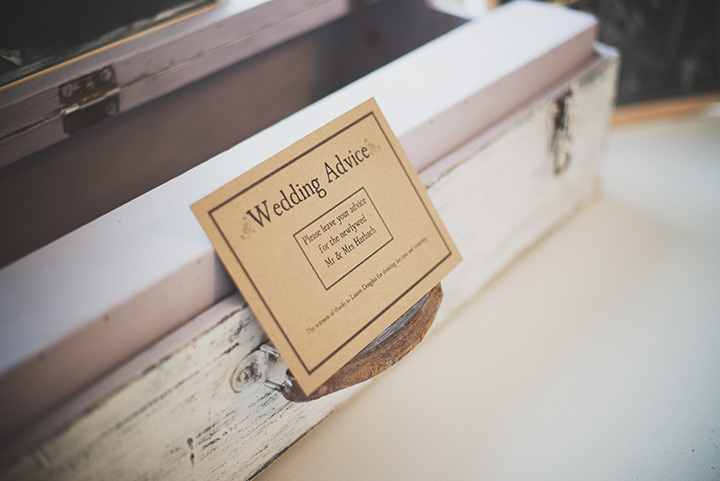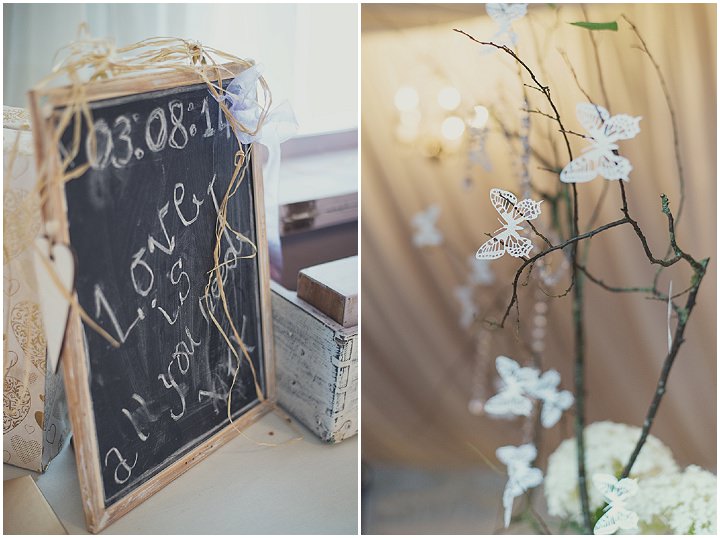 Theme or Colour Scheme
The theme was quite loose, the flowers were blush, soft pinks, we had a butterfly theme, which we initially used on the invitations. This part wasn't really too thought out, I went with whatever caught my eye, and then decided if it worked or not.
Flowers
The flowers on the most part were a complete surprise in what they would contain. This is because the florist we used normally bases her choice on what's available in the paddock at that time of year. I knew we were having sweet peas, and I asked for her to recreate the Manzanita tree style for the table decorations, apart from that, I was happy to trust her to make the decision on what flowers were included in the bouquets. All we asked was that they continued along the blush theme.
Decoration
As said before we really did let the flowers do all the talking . In the garden, for the wedding ceremony, we had a sweet pea arch, and 2 large planters. The garden itself is stunning, we thought about decorating the aisles but it really didn't need it. Once the ceremony was over, we moved the arch and planters over to the reception area, so we could enjoy them for as long as possible.
In the barn, we had the Manzanita style table centres, with die cut butterflies dangled delicately on the branches, we also had small vases of table flowers dotted around each table for more colour, and all we added after then were candles, and stationery.
Food
We had a hot/cold buffet – we had lasagne as a main (this was amazing btw), hot parsley potatoes with butter, chicken stuffed with lemon couscous, antipasti meats, a selection of breads and salads, finished off with a trio of mini desserts – the lemon tart was standout.
Wedding Cake
The wedding cake was made of cheese, purchased via John Lewis, and all decorating was completed by Dan's mum and husband, including the knitted mice cake toppers!
Entertainment
We had the Mini Big Band as entertainment, I recommend them enough. It's always a gamble with bands because normally you will not have the opportunity to see them in action, or even gurantee they are a real band. It's all based on faith. Let me tell you now, they made our night completely unforgettable. The real lovely thing to see was the entire band having a laugh, making jokes and seeing that they really love what they do. They were worth every single penny.
Buy or DIY your Stationery
We did a bit of both, the invitations, signs, table plan, menu cards were created by Ivy on a bog standard printer, and the butterfly decorations were purchased off ebay.
Personal or handmade touches
There wasn't too much that we did ourselves, as we said, we let the venue and the flowers do most of the talking. Ivy-Elisa used spotify heavily on the day, there was a playlist for everything, and we used spotify for our disco at the end, which involved deciding how inebriated you had to be to dance to a certain track!
Special Moments
Saying our vows were a pretty emotional part of the day, they were incredibly personal, and people within the 'congregation' were also able to connect to the meaning behind those vows – needless to say there weren't a lot of dry eyes by the end of it. We finished off our ceremony with everyone singing 'The Bare Necessities', this went down an absolute treat. We loved every part of the day, it just got better and better, the canapés were stunning, the buffet was perfectly balanced, the Big Band was stunning, the unplanned firework display courtesy of Ivy-Elisa's brother was emotional, the messy disco afterwards with just a small PA (microphone included – yes Kareoke!) and no disco lights was absolutely hilarious, and then driving with my brother in a dual Go Kart into the reception area and then circling the dancefloor was just the perfect way to end the night. Like we said, it just got better and better.
Advice to other couples
We could have gone crazy with our wedding day, especially when you have a Pinterest account(!), but it came to a point where we had to remember the amount we were spending on flowers, how beautiful the venue was already, and how important it is to guests if we don't have a DIY photo booth, or a handmade origami curtain drop – sometimes it's okay to not try and be the most original wedding out there – but credit to those who do try.
The wedding we chose was never going to be cheap, but at the end of it, it was a 100% representation of who we are as a couple. It involved an incredible amount of planning, and a massive heap of help from family to run the day itself – do not assume all of the little details will be thought of by someone else. Schedules are embarrassing to have to hand out to family, especially when they are ten pages long. If you're the bride, and you want to enjoy your day, you have to put your wedding in other people's hands, make sure you have thought of everything in advance!
We provided a set amount of booze for the wedding. Guests were able to bring their own if they wanted. We would advise to stick to mainly beers, ales and wines if you are providing. The guests barely touched the spirits!
On the day itself, our photographer Amy encouraged us to take time out together to take stock of the day and be in the moment – the day indeed flew by, but we enjoyed every second because of this. Don't expect to see everyone for more than a couple minutes, we thought we had quite a small wedding, and left a lot of time for mingling, guess what – it still wasn't enough!
Biggest surprise
The fireworks were pretty spectacular, it almost felt like a professional display – they were so overwhelming they had Ivy-Elisa in tears!
Supplier Shout Outs
For more information on Amy's work please go to:
www.amytaylorimagingphotography.com
BLOG
Facebook
Twitter
07973 323 148