Hello to you and welcome to the weekend!  How are you all?  I am on route at the moment to Leeds to shoot my first wedding of the year and I have to say, it's lovely to be going to a wedding again.  I also can't believe we are creeping into February this weekend.  Time is flying!
Today we are back with our weekly Boho Bride feature and I am pleased to being Carmel and Dan back to the blog.  Last time they were on the blog they chatted all about their Honeymoon and this week they are talking all about being organised.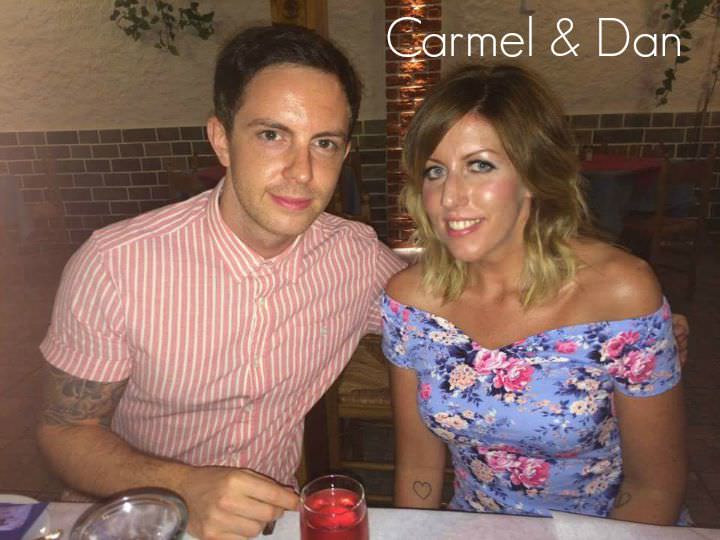 I'll pass the blog to Carmel and Dan….
2016 has arrived and I'm officially in wedding mode!
Time continues to fly at a pace I can't seem to keep up with but I like it, this is where my organisation
skills can really begin to shine! I seem to have my wedding folder with me wherever I go and use any little opportunity to send a quick email or ensure my diary is up to date with all my job lists. I'm really enjoying this part, I felt a little overwhelmed at first with all the decisions that had to be made. What venue, which photographer, the dress…  all seemed a little too much, but once I had the big things in place all the little details seem fun and easy. Bringing all the bigger parts together and ensuring our day really reflects what we love as a couple. Dan seems to enjoy this part too; he's way more involved than he first was. It appears neither of us like making big decisions, sometimes I can't believe we're even grown-ups to be honest! And now were grown-ups getting married!
So the January jobs include; tasting our wedding menu, which was delicious! Finalising our invite wording, design and colours, this has all been sent off now. Starting the dreaded diet and fitness, this surprisingly is going okay. Dan bought me some healthy cook books for Christmas to inspire me. Let's hope it lasts! All I need to do now is wait for the invites to arrive, send them out and then start to tackle the table plan. (Not looking forward to this part.) Hopefully our invites will be ready to go out early February. We decided on Something Kinda Cute for our wedding stationary. I love being creative so I deliberated a lot about making the invites myself but after seeing some of their work I was sold! Choosing between all their cute and quirky collections was the hardest part, I loved them all. Shell and Katie are really great; I cannot wait to see the final copy!
Currently I seem to be overdosing on hair and make-up ideas on Pinterest, staying up late and constantly pinning beautiful brides and imagining myself on the day and how I want to look. I love Millie Mackintosh and her wedding day look. Simple yet stylish! Very boho chic, which is what I'm hoping to pull off! Ha! I'm really looking forward to my hair and make-up trial too with Jenn Edwards, after lots of research into MUA's I'm so glad I decided on Jenn.  This was a really important part for me, after lots of research I knew I wanted Jenn and her team to help create my perfect wedding day look. She's been great so far, so easy to communicate with and uber friendly! This really helps when your mid-wedding organising, people like Jenn make the silly little stressful parts so much easier.
Feeling very productive and smug about how organised I feel at the moment, hoping it continues and I haven't forgotten any major elements that would send me into wedding meltdown! It all seems too under control at the moment.
Until next time!
Carmel and Dan xx
Please leave your comment