Happy Friday everyone! I do hope you are having a good afternoon. Today we are back with Boho Bride Louise, and with only 2 months to go before her big day things are getting exciting. Last time she spoke about Legalities, Wedding Lists, Outfits and DIY and today she is going to tell us all about her suppliers. Finding the right suppliers for your wedding is very important, you must have full trust in them, they have to 'get' you and you have to get on with them. luckily For Louise the suppliers she is talking about today tick all those boxes!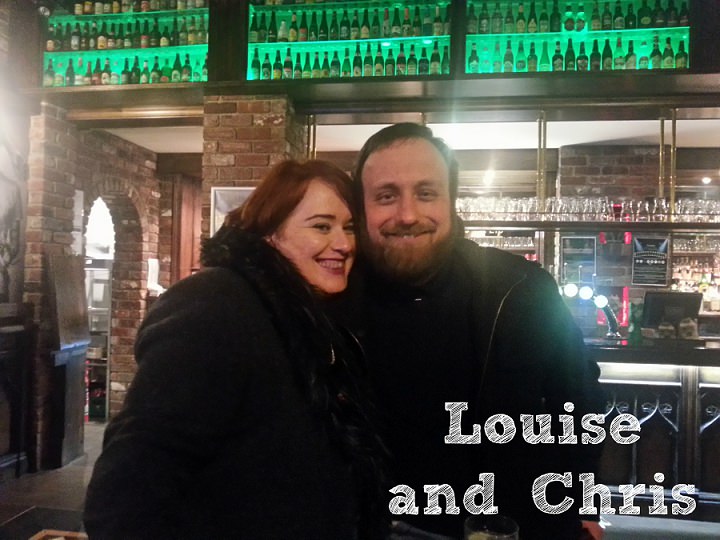 I'll pass you over to Louise………
I can't believe how fast time is flying; it's almost 2 months to the wedding! However, things are at a bit of standstill at the moment as I don't want to get going on the décor-y stuff too early. Remind me of this when the week before I'm frantically covered in glue, crepe paper and glitter! We're celebrating Chris' 30th birthday this weekend and two of our good friends are getting married next weekend so I think after those two exciting events it may actually hit us and panic may set in.
The Venue
I'm going to talk about our suppliers this week and why we've picked them – after all they are so very important to our wedding.  First of all, the venue. As you know, we're getting married in Kelham Island Museum right in the heart of industrial Sheffield. I will add (under my breath) that neither of us had visited the Museum before and to say we loved the venue was an understatement, it just felt right. From the exposed bricks to the tiles and the huge windows upstairs, it felt as though it was made for us and even better, our guests can explore the museum post-ceremony.  We are definitely city-dwellers, we live in the city-centre, I work there; it's where we met and I have to say that a rustic-style wedding wouldn't have been us at all. I've settled in Sheffield and have made it my home whilst Chris is a loyal Yorkshire-man and it feels very special to have such an important event in a place celebrating Sheffield's past.  The venue was the first thing we booked, we ummed and ahhed about whether to look at more venues but decided, as we have a lot during the planning process to go with our gut instinct and go and book it as we couldn't think of anywhere that would suit us better.
(photo left by Tierney Photography two photos right by S6 Photography)
The Photographer
Next up, and just as important as the right venue is our photographer. We've booked India Hobson to photograph our day for us and again, this was a decision we made very early on. Like us, India is based in Sheffield. We both shudder at the thought of posing for photos ( imagine the Monica and Chandler episode of Friends; I'm Chandler) and we loved that fact that India's pictures seemed to tell the story of the day, not just the traditional and dare I say, old-fashioned way of posing for a myriad of portraits and group shots. India is not only a wedding photographer, she also does editorial and fashion work and think this really shows through in her weddings. She uses natural light to its best advantage and finds shots where you wouldn't usually dream of looking.  We want our photographer to show us pictures of the day that we wouldn't see ourselves. Yes, we want a gorgeous photo or two of us but we also want to see our guests enjoying the day, the museum and its surroundings; the things that make the day ours.  After all these photos will be our lasting memory of the day.
(all four photos by India Hobson)
The Food
Now we like food, and we really wanted the food to be sourced locally and from local suppliers. Kelham Island did limit us in terms of having a list of suppliers for the food however the choices on the list were second-to-none so it certainly didn't limit us in terms of quality and choice. We opted to ask Little Mesters to supply our food for the wedding, they have the added advantage of being right next door to the museum! Given that we're getting married in August, we're hoping that it will be warm and we want a pretty casual wedding, we want tables to mingle with each other and we definitely don't want everyone to be on their best behaviour! So we've opted for a buffet-style meal, going for good quality, local, handmade food for both us and our guests to enjoy. Everyone says to me that I won't manage to eat a thing during the day but I'm hoping that definitely won't be the case as having sampled Little Mesters food at one of their bistro nights, I really don't want to miss out!
(all photos from Little Mesters)
And that's it, they're our three big suppliers of the day – you'll hear more about the smaller touches and of course, the dress in my wedding report!
How did you use choose your suppliers?  And how is your wedding planning coming along?
Love Louise
x