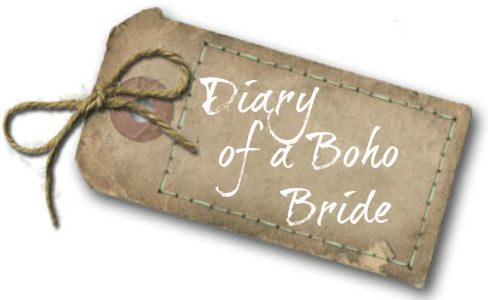 This afternoon we welcome back Carys to Diary of a Boho Bride. Last time Carys told us all about her UK Wedding Party, which will take place when she gets back  from her wedding in Greece. Today Carys is introducing us to her Bridesmaids and flower girl, while talking through the outfits she has chosen for them. I have to say I do love the sound of the bridesmaids outfits, the Grecian style is right up my street and the colours sound lovely!
I'll pass the blog over to Carys……………
So having set the scene for our Greek wedding this September I thought I'd tell you all today about three members of the very important team behind my big day in Cephalonia…introducing Team Bridesmaid!
After Aaron and I got engaged in the Peloponnese (nearly a year ago now!), I think I spent the whole plane ride home planning our wedding day which is all of a sudden less than 90 days away. One of the easiest decisions for me was deciding on the beautiful girls that would walk before me up the hill to our little Greek chapel in Assos.
Introducing Catya – Our star flowergirl
Taking the very important and extremely cute role of flowergirl is Aaron's cousin Catya. Like me, Catya absolutely adores Aaron and loves spending time with him, as he does her. Ever since we asked her to be our flowergirl she has been saving up for her first ever holiday abroad. Catya, who turns five next year, asks her Mum daily "when are we going to Greece?" and quickly pops any money she sees lying around the house into her piggy bank for her big trip – which has led to Grandma having to hide her purse away!!
Introducing Kirsty (the bridesmaid who set us up)
Aaron has one sister – his younger sister Kirsty. I first met Kirsty in 2003 when I started a summer job as a student at Cardiff Airport. Our similar sense of humour, our dislike of angry airport passengers and the fact that we both had older, cooler brothers whom we really looked up to meant that we hit if off straight away. One night Kirsty suggested we go out to our local town for a couple of drinks after work and offered for her brother, who I had never met before despite us going to the same school, to give us a lift. Waiting for Kirsty and her brother to pick me up that night I had no idea that that evening would change my life forever. When Aaron came zooming around the corner and I jumped in the back of his car I can remember thinking that he was absolutely gorgeous!! We got chatting and before long Kirsty was being the most perfect matchmaker and organising lots of nights in which her brother was always around! A month on we started dating and ten years on Kirsty is playing a huge role in our very special day. I could not be more grateful to her for introducing me to her brother and having her as our bridesmaid will be very special and emotional for Aaron and I.
Introducing Catie (the bridesmaid who is my Greek soulmate)
Our beautiful bridesmaid Catie and I met in university when we were paired up on a placement in our third year and we've been rather inseparable ever since. Those who know us well often call us Carystos and Catieios, for in Catieios I have found someone as in love with all things Greek as I am!! Catie lives in the beautiful Warwickshire which means that we don't always see each other nearly as much as we'd like to, but weekends spent together are always amongst my favourite weekends of the year (especially since they involve copious amounts of stunning food and wine!). A year after we graduated, and missing each other ridiculously, we took a trip to the beautiful Greek island of Samos together to satisfy our Greek food cravings and we realised how much we loved the same eccentric things about Greece, including the Goat road blocks, so to have her by my side this September in Cephalonia will be so exciting!
Team Bridesmaid Style
I always knew that I didn't like traditional 'bridesmaid dresses'. When it came to dress shopping I really didn't want to look in any bridal shops – I wanted to find something on the high street instead because rather than make the girls wear really stiff, formal, heavy dresses that they will never, ever wear again, I wanted to find them dresses that were light and floaty and importantly, Grecian! Although we are getting married early evening in Greece, if it has been a very sunny day it will still be really hot and I don't want my bridesmaids to melt so finding a dress that was both beautiful and practical was key. Regular readers of my blog posts will know that our colour scheme is blue and white, the colours of the Greek flag, so I wanted to find a dress that was a bright sapphire colour in a Grecian style…not as easy as you would think (if I'd have chosen coral I think I could have got them sorted on day one of looking!!). As long as the colour matched I didn't mind my bridesmaids wearing whatever length dress they fancied…until my Mum spotted the most beautiful and elegant Grecian gown in which both Catie and Kirsty look absolutely stunning. It was so exciting buying them knowing that they were exactly what I had been looking for. So the dresses are purchased but I'm still shopping around for the accessories which is the really fun bit. I'm looking at nude wedges and lots of turquoise jewellery, which I think will also look stunning with the fuchsia pink bouquets that we are having.
When it came to choosing a dress for our flowergirl we knew it had to be something light and cool as Catya loves running around exploring and with a reception on the beach we didn't want her in a very formal dress. After much searching, I instantly fell in love with a little white and blue dress in John Lewis last month that matches elements of the bridesmaid's dresses and my own dress. Catya got to try her dress on last weekend which she loved and she looked like a little princess!
So that's Team Bridesmaid introduced and dresses purchased. They are all gorgeous, all special to us both and all very excited!!
Love Carys
x