Today's wedding comes from a photographer that I met through one of my brides. Rachel and Kevin had their wedding back at the beginning of June (full wedding will be on the blog soon) and their photographer friend Lisa Stonehouse was one of their guests, Lisa didn't take the photos at the wedding as she is such a good friend of Rahel's that she wanted to be able to enjoy the wedding. However I did get to chat with her quite a bit (having met her the morning after Rachel's hen do) and from that she sent me this rather gorgeous wedding.
It's a soft, relaxed and dreamy wedding set in the Oxfordshire countryside and I just love it. It's very simple but it's that that makes it so gorgeous! and what can I say about Cara the bride? STUNNING!! plus I have complete hair envy!! and that dress is just perfect!
Full names
Cara Brady (Lari) Bob Lari
How did you meet?
We met on a blind date organised by mutual friends, together since 2004.
Date of wedding
25th July 2009
Location
Purston Manor in Oxfordshire
What made you decide to get married where you did?
We were renting the stud house on the farm at Purston at the time while we renovated our new property so it seemed like the perfect location – getting married in our own back garden!
Who was your dress by
Vintage 1940's French lace from The Vintage Wedding Dress Company
And the suite
Suit by Gieves & Hawkes
How would you sum up your day?
Best day of our lives but went so fast – we were so lucky with the weather as the week before had been dreadful but it was just perfect on the day. There was such a friendly vibe as we had everyone meet in a local pub the night before and we put everyone in the same hotel so all the guests were practically best buddies by the time things kicked off on Saturday afternoon!
Did you have a theme or colour scheme?
No not really, just in season flowers, just simple really, we wanted it to suit the relaxed setting and atmosphere.
Did you have any personal touches? Or things that you did yourself?
We did EVERYTHING ourselves – I was even up at midnight the night before writing guest names on the place settings! Note to self – delegate!
How many guests?
About 250
What were your special moments and highlights?
The fact that the sun shone for us! The service was beautiful and the priest's homily had people applauding! He is a relation of mine and an incredibly inspiring man. Bob's speech was pretty amazing too and the band had everyone on the dance floor all night – they were fantastic, then Kele Le Roc came for the second half which was even better! We had an ice cream van turn up at about 11pm and people were just hilarious, like 5 year olds racing to get a 99!
Is there anything you would do differently?
Yes, do less myself! Bob and I did so much of it ourselves, not to underestimate the job done by the wonderful florist and caterers, everyone was brilliant and desperate to do things for us but I think we might have kept a few too many duties for ourselves!
What advice would you give any other couples?
Try to steal a moment together at least once an hour – with so many guests sit can be easy to miss each other – I found myself asking on many occasions where's my husband!?! The night just goes so fast, we had to keep grabbing each other for a quick cuddle! Oh, and make sure you break your shoes in first!
What was your biggest surprise of the day?
Bob's speech! He didn't want to do one originally as he hates that sort of thing, but he was hilarious and so touching, everyone was laughing and crying at the same time. Also, we had booked some great fireworks but the company were practising a new set-piece and gave us a triple whammy – much more than we had expected. Also – the photos – not so much a surprise as an incredible treat, but when we got the album we both practically burst into tears, Lisa did the MOST amazing job, she just totally captured the day and the atmosphere. I have never seen such a stunning wedding album before or since!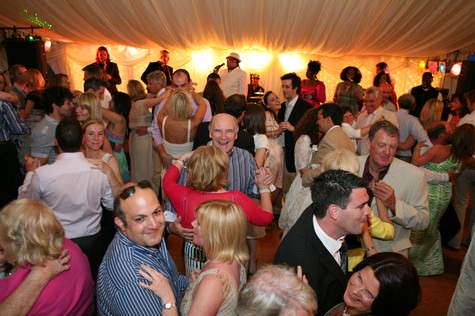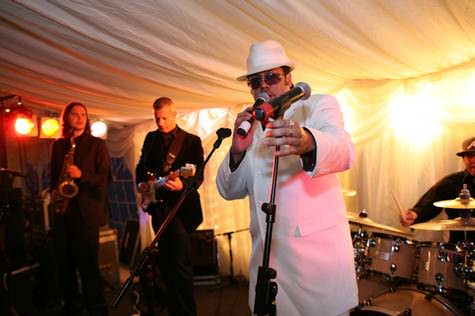 For more information on Lisa's work got to:
www.ls-weddings.co.uk
lisa@ls-weddings.co.uk
07903 222 445
TWITTER
Other things you may love...