Earlier on today I posted part one the wedding of Sat and Amandeep Amandeep's Pre Wedding Ceremonies
Well here is the wedding itself brought to you by Beautifull Life Video and Photography.
Shaun tells us: The day started at in Sutton Coldfield at around 4am with bridal preparations, This wedding went at a pace with some lovely ceremonies and lots of great dancing. The wedding took place at the Gurdwara Nishkam Sewah Jatha in Birmingham followed by the wedding reception at the Second City Suite.'
I'm sure you will agree this wedding is beautiful, and both Sat and Amandeep look totally stunning!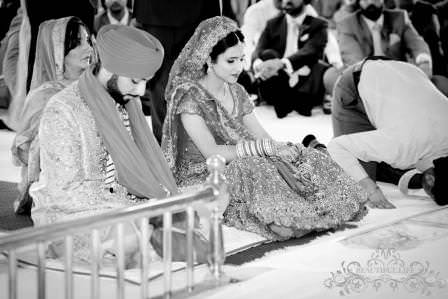 Thank you so much to Shaun for sharing these photos with us, and a massive congratulations to Sat and Amandeep on such an amazing wedding. May I wish them many years of happiness together.
For more information about Beautifull Life's Video and Photography services go to:
www.beautifullifeuk.com
www.beautifullifeuk/blog
Email: enquiries@beautifullifeuk.com
Telephone: 01509 505438 or Mobile: 07590 549180
Other things you may love...